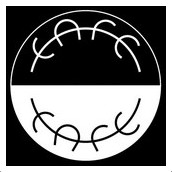 Café Café - Kroeg - Club - Concertzaal
UpComing: Live in de club...

Donderdag 14/3: Amongster ( Try Out Concert) (Free!) (21h)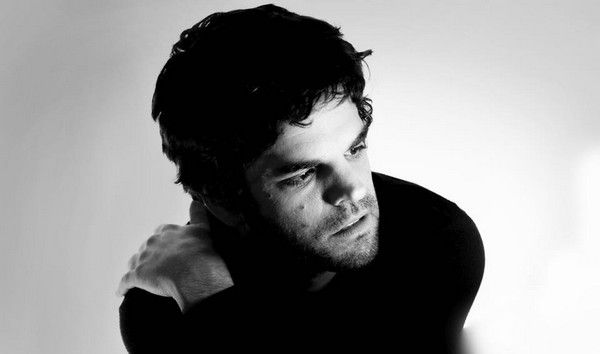 Amongster komt op 14 maart naar Café Café en test zijn nieuwe plaat uit op een levend publiek (u, dus)!

Na zijn debuut 'Trust Yourself To The Water' (2016), opgenomen door producer Jasper Maekelberg, richt Thomas Oosterlynck zijn visie op het tweede hoofdstuk van zijn dromerige alias Amongster. De 2014 winnaar van Studio Brussel's wedstrijd 'De Nieuwe Lichting' presenteert 10 nieuwe tracks met zijn tweede album 'A New Arrival'.
De indiepop van Amongster klinkt minder rationeel in 2019, meer organisch en tijdloos. Zijn bronnen van inspiratie? Iron & Wine, Andy Shauf, Elliott Smith, Nick Drake, de verfijnde aanpak van Sufjan Stevens en -noblesse oblige- "het leuke knutselen" (van de band) van een jongen genaamd Thom Yorke.
'A New Arrival' is een gelaagde, smaakvolle en gebalanceerde plaat. Dezelfde voorkeur voor pure esthetiek is ook te zien in de cover, een creatie van beeldend kunstenaar Sammy Slabbinck (Leonard Cohen, Nordmann).

Vrijdag 15/3: Black Mamba (DJ) (Free !) (24u-03u)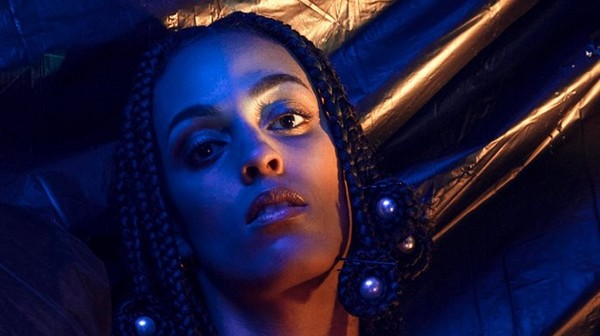 Black Mamba runt haar eigen radioshow op StuBru en ze doet dat geweldig. Vorig jaar stond ze al in onze club met een geweldige set, op 15 maart komt ze terug!

Black Mamba is the alter ego of Ghent based Noonah Eze. Since debuting in 2016 she strives to bring a new vibe to nightlife with a bold mix of personal favorites and fresh new music. Spinning tracks that can be broadly labeled as 'urban', Black Mamba moves between R&B classics, new school hip hop and global sounds. Black Mamba's been taking the scene by storm. She's regularly invited at Studio Brussel, sitting in for Faisal on Belgium's voted best radio show. She visited clubs like Charlatan, Bloody Louis, Versuz, Bar Helder or landed gigs at festivals such as Rock Werchter, WeCanDance, Encore Amsterdam, Lokerse Feesten, Sphinx Mixed and many more. On those occasions she shared the decks with Lefto, Faisal, Rachel Green, IliasOpDeBeat and Mina among others. Not satisfied yet, she launched her own party Mamba Nights by always inviting a diverse line-up of interesting artists. Make sure to check her out somewhere near you, 'cause this girl's going places!

Zaterdag 16/3: Zaternachten w/ The Rabbi (DJ) (Free) (23u)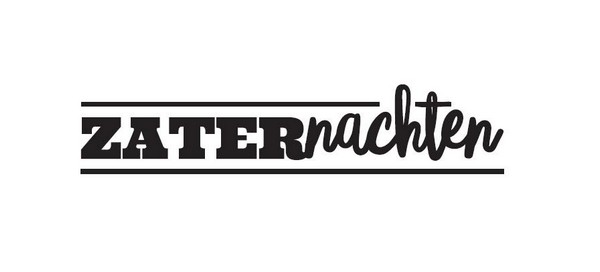 ZATERNACHTEN is sinds september het gloednieuwe feest van Café Café!
Samen met onze beste residents bouwen we iedere zaterdag een eclectisch dansfeest in onze club met een mix van de beste beats, rock'n'roll, hiphop, soul, funk en een hele zwaai Greatest Switch party classics.
Stilstaan is verboden op zaterdagavond in onze club!

Donderdag 21/3: Wardrobe + Sad Sad Sad (concert) (free) (20u30)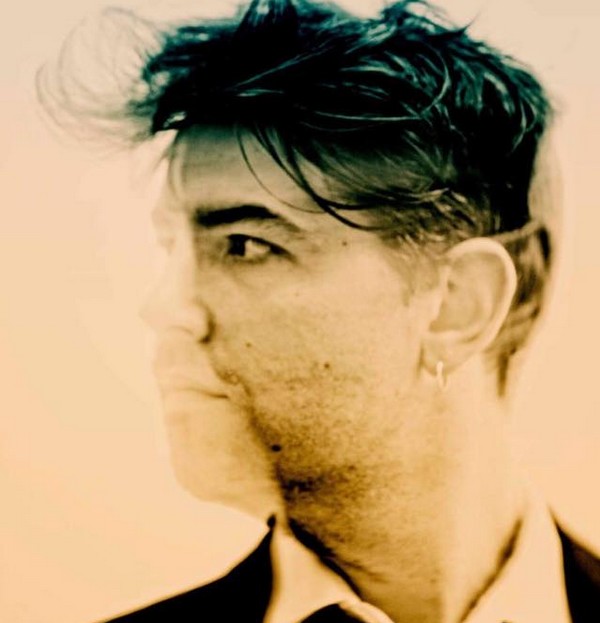 Wardrobe presenteert zijn tweede album 'Giving Up A Ghost' op 21 maart in Café Café !
Sad Sad Sad zorgt voor de support met een vers debuut onder de arm.

+++ Wardrobe +++
Talented musician Johan Verckist is the master brain of Antwerp-based indie/alternative band Wardrobe. He debuted in 2017 with 'Crawling'.

'Crawling', produced by Pascal Deweze, got the attention of a variety of press, various media platforms and fans. After performing the album live, the songs became more energetic, changing the sound and vibe. This stimulated the band to re-enter the studio for album No. 2.

The new album 'Giving Up A Ghost', produced by Bart Vincent (Thou, Melanie De Biasio, Kris Dane) and with contrinutions of Sarah Pepels (Portland) and Patricia Vanneste (Balthazar), is the result of Wardrobe growing to a more mature sound through their live shows. As a result, the album has more musical layers that add up to a catchier sound.

Johan is also a member of Belgian formation GLITTERPAARD with members of Millionaire, Marble Sounds and Mintzkov.

Wardrobe will release its second album 'Giving Up A Ghost' in March 2019 via Dox Records.

+++ Sad Sad Sad +++

Voor fans van schoonheid en melancholie. Hou je van bands als Mazzy Star, Cigarettes After Sex, Low of de classics van JJ Cale en The Velvet Underground? De 'heartfelt songs' van Niné Cipolletti zijn (h)eerlijke miniatuurtjes over het leven zoals het is. Intimistische, pure songs over de kleine verhalen van elke dag. Altijd hoopvol en dromerig, aan een verstild tempo. Sinds de lente van 2017 werkt Niné aan een eerste full album, samen met Gert Cools en Wim Smets. Met een Duyster-verleden als één van de Belgische Slowcore pioniers voelen de klanken wellicht vertrouwd aan voor wie hield van Krakow, maar de stem van Niné maakt het geheel wat meer uptempo en poppy.

Vrijdag 22/3: Buscemi (DJ) (free) (24u)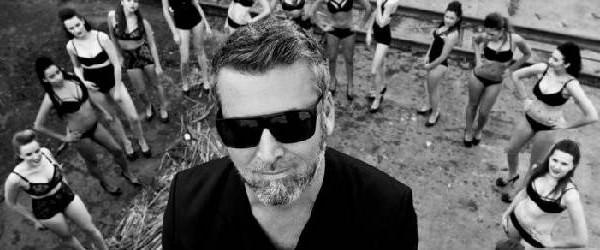 Moeten we Buscemi nog voorstellen? Op 22 maart begint de zomer al iets vroeger in onze club!

Zaterdag 23/3: Bonfire Lakes + Mauger (concert) (free!) (20u30)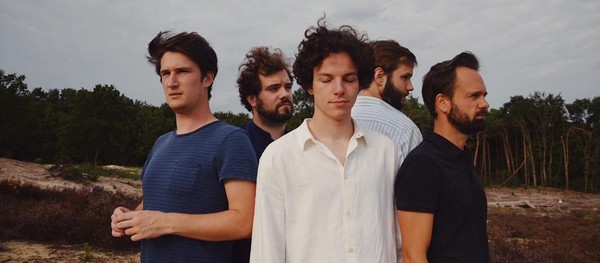 Bonfire Lakes presenteren hun nieuwe EP 'Dead People' en de heren van Mauger (met ex-leden van Absynthe Minded en Sioen) doen hetzelfde!
Een fijne double bill op za 23 maart in Café Café!

+++ BONFIRE LAKES +++
Bonfire Lakes is de band rond zanger/songleverancier Marino Roosen. Die laatste wist met leden van o.a. Teen Creeps, Sophia, Rhinos are People Too en Fornet het kruim van de Belgische gitaarscene rond zich te verzamelen. Die voorzien de donkere, breekbare en tijdloze songs van hun frontman van dwingende, melancholische gitaren, ijle, ontroerende soundscapes en hemelse harmonieën. Het resultaat is een wonderlijk brouwsel van americana, singer-songwriter, postrock en dream- en treurpop.
Na een beloftevolle, titelloze EP (2014) en een goed onthaald debuutalbum Leaves (2018), dat hen o.m. tot in het voorprogramma van Heather Nova, Isbells en Marble Sounds bracht, is er op 22 maart de nieuwe Dead People EP, de meest persoonlijke en intieme worp van Roosen & co tot nu toe, waarin de zanger de luisteraar meeneemt in zijn verhalen over rouw, gemis en verwerking na het overlijden van zijn vader en grootmoeder.

The Keg is de vooruitgeschoven single uit de Dead People EP, een melancholische, sierlijke beauty waarop deze Limburgers een patent lijken te hebben, een indie rock/americana parel met wenende gitaren en een licht bevreemdende maar weergaloze Pink Floyd-esque finale.

The Keg - www.youtube.com/watch?v=YXcDGs0Po6E

www.bonfirelakes.com
www.vi.be/bonfirelakes
www.facebook.com/bonfirelakes

+++ MAUGER +++
Music that caresses the ears and makes the heart skip a beat. Meet MAUGER, the brainchild of singer/guitarist Mauger Mortier, a 9-to-5er with a steady job who has been known to stealthily jot down a few snippets of lyrics during particularly boring meetings.
Initially Mauger did his thing as a singer-songwriter but then he found three kindred spirits in ten-year Absynthe Minded veterans Jan Duthoy and Jakob Nachtergaele and Matthias Debusschere (ex-Sioen).

Zaterdag 23/3: Zaternachten w/ The Bearded Basta@rd (DJ) (Free) (23u)
ZATERNACHTEN is sinds september het gloednieuwe feest van Café Café!
Samen met onze beste residents bouwen we iedere zaterdag een eclectisch dansfeest in onze club met een mix van de beste beats, rock'n'roll, hiphop, soul, funk en een hele zwaai Greatest Switch party classics.
Stilstaan is verboden op zaterdagavond in onze club!

DJ'S in de Club

steeds GRATIS tenzij anders vermeld.
op vrijdag meestal vanaf 24u
op zaterdagen speelt meestal een huis dj in de club (= Zaternachten 23u)
vrijdag 4 januari
Cafe Cafe invites WeZienWel:
Suze Ijó (NL) & WLC
vrijdag 11 januari
Tmmerman invites Stellar OM Source
vrijdag 18 januari
Kiani and his Legion (6hr set)
vrijdag 25 januari
Amare
zaterdag 26 januari
Peuk (concert) + Afterparty w/ Tamashot (DJ)
vrijdag 1 februari
Krewcial
zaterdag 2 februari
Zaternachten w/ Mr Phonky
vrijdag 8 februari
Pelace
zaterdag 9 februari
Zaternachten w/ The Ant
vrijdag 15 februari
Ilse Liebens
zaterdan 16 februari
Zaternachten w/ The Rabbi
vrijdag 22 februari
We play house presents Jensen
| | |
| --- | --- |
| zaterdag 23 februari | Zaternachten w/ The Bearded Bast@rd |
| donderdag 28 februari | Klub Kasjmir w/ N9899, Hygra x Fengari |
| vrijdag 1 maart | Pierre |
| zaterdag 2 maart | Zaternachten w/ The Ant |
| vrijdag 8 maart | Timmerman invites: Asa Moto |
| zaterdag 9 maart | Zaternachten w/ Mr Phonky |
| vrijdag 15 maart | Black Mamba |
| zaterdardag 16 maart | Zaternachten w/ The Rabbi |
| vrijdag 22 maart | Buscemi |
| zaterdag 23 maart | Zaternachten w/ The Bearded Bast@rd |
| vrijdag 29 maart | Hush Hefner |
| zaterdag 30 maart | Zaternachten w/The Ant |
| zondag 31 maart | B'elle Sounds After Carnaval House beatz |
| vrijdag 5 april | Prospa (UK) |
| vrijdag 10 mei | |
| | |
| | |
| | |
| | |
| | |
| | |
| | |
| | |