UpComing: Live in de club...
Woensdag 26/10: London Calling (€5)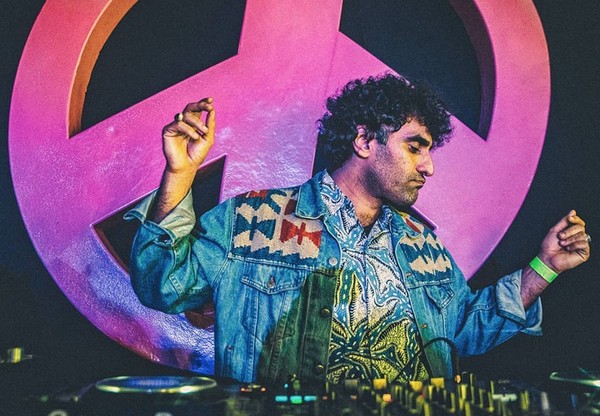 ★ Recently Featured In thisisantwerp Antwerp's Best Indie/Rock'n'Roll Night http://thisisantwerp.be/blog/london-calling-order ★

★ London Calling IS COMING TO HASSELT! OH YES!! ★

London Calling Inviting All Ghosts, Zombies, Spidermans, Batmans, Supermans And The Sluty Nurses To Creep, Float Or Crawl Over To Our Halloween Party.
A Blood Soaked Night Of Fancy Dresses And Your Greatest Indie Rock'n'Roll Tunes You Will Ever Hear Anywhere.

There Will Be Prizes For The Best Halloween Costumes.

P.s Bit Of Fake Blood On Your Face Is Not A Costume Make Sure You Make An Effort.

♫ The Music Will Be Provided By: ♫

London Calling Resdints.

Monsieur Mongoloid

More To Be Announced.

Expect from the DJs

Indie | Rock'n'Roll I Soul

★ Entry is €5 If You Click ★ Going/Attending or Tag Your Friend On (event wall) ★ before 12mid-night Otherwise Is €7 ★

FocusFocus Clubfestival
Donderdag 27 oktober tot en met maandag 31 oktober
met oa: Delv!s, ID!OTS en Anna Rune....
Het FocusFocus – clubfestival gaat voor de tweede maal door in het Hasseltse Café Café.

Van 27 t.e.m. 31 oktober "focust" Café Café zich nog meer op goede muziek dan tijdens de rest van het jaar.

ⒸⒸⒸⒸ

Deze club programmeert al meer dan twee jaar wekelijks de beste upcoming dj's en bands.

FocusFocus presenteert je o.a. een intense opener (het West-Vlaamse ID!OTS), exclusieve try outs (Delv!s en BitchesBrew), zeer jong talent (Anna Rune) en de zoon van zijn vader himself, dj Jules X.
Kortom, met FocusFocus ademt Café Café iedere dag muziek.

PROGRAMMA: (Inkom gratis!!! behalve Havana Sur)
Do 27/10: ID!OTS
Vr 28/10: Delv!s (try out)
Za 29/10: Bitchesbrew (try out)
Zo 30/10: Havana Sur (inkom €10 aan de kassa)
Ma 31/10: Anna Rune

ⒸⒸⒸⒸ

Met FocusFocus slaan we de handen in elkaar met PXL Music. Het programma wordt samengesteld met de studenten van PXL Music die de support acts programmeren, en zowel techniek als onthaal van de artiesten ligt volledig in handen van de studenten zelf.
All artists are spoiled with perfect food by Eetcafé Florian

Vrijdag 28/10: Jules X (DJ) (free) (24u)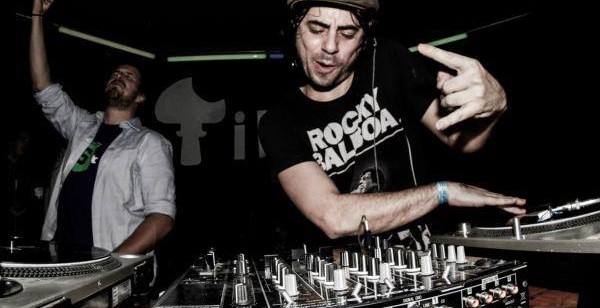 Jules X is a Brussels based – Hasselts roots - all round dj. He has a unique style of blending different styles of music together ... whether it's hip hop, funk, house, rock, 70's, 80's, 90's, disko & nu skool - everything. Since 2010 he has a radioshow on fm brussel every friday night and for the last 6 years he has been a studio brussel playground resident during the summer. Jules X won a mixcompetition in New York on brooklyn radio in 2012 with his playground 4 mix. He plays all over the country, still using good old vinyl.

www.julesx.be
www.mixcloud.com/julesx
FB: http://bit.ly/2aI9cXe

All artists are spoiled with perfect food by Eetcafé Florian

Fons & 11.11.11: CD release concert (21u)(€15)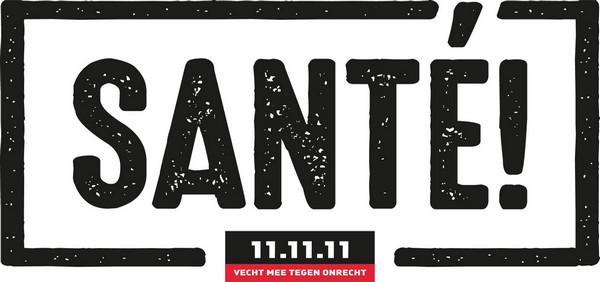 11.11.11 bestaat 50 jaar, en dat moet gevierd worden! In samenwerking met het lokale 11.11.11-comité van Hasselt brengt FONS Records een verzamel-CD uit met daarop 11 Hasseltse artiesten.

Ronkende namen als Stijn Meuris, The Sore Losers, De Held, Marco Z, Fence en The Shovels hebben elk een song "gedoneerd" voor het goede doel, en op 11 november wordt de CD gepresenteerd in Café Café, alwaar vanaf 21u een aantal van de deelnemende bands ten dans zal spelen.

Voor 15 euro koop je jezelf binnen op die exclusieve fundraiser, én krijg op het einde van de avond de CD mee naar huis. De verzamel-CD zal uiteraard ook apart verkrijgbaar zijn (voor de schappelijke symbolische prijs van 11 euro) bij de betere platenboer vanaf 11 november.

Bovendien schenkt Café Café om 21u een gratis vat, want het thema van 11.11.11 dit jaar is Santé, als naam voor de verbeten strijd voor gezondheid in het zuiden.

Line up: To be confirmed

FONS Records
info@fonsrecords.com

!!!! Sold Out !!!!
Dinsdag 14/2/17: Magnapop (USA) (EXTRA concert)(21u)

VVK: € 7,00 - cafecafe.tickoweb.be (enkel online VVK)
Kassa: € 10,00

!!!! Sold Out !!!!
Donderdag 16/2/17: Magnapop (USA) (concert) (21u)

Magnapop (USA) komen naar Café Café en zullen in de originele bezetting hun greatest hits komen spelen naar aanleiding van de 20e verjaardag van 'Rubbing Doesn't Help'.





*** BIO ***

It had been many years since the original members of Magnapop had played together. In 2012, when the Atlanta record store where Shannon was working needed a benefit concert to help stay afloat, he asked the three other original members of the band to join him onstage. We said yes in an instant. When we stood onstage together again it was effortless, just like it used to be, and with all the intensity of when we first played together. In a word, it was a beautiful feeling. It was dramatically different from the feeling of playing with other bands. It still feels fresh to us.

After that show, we played a one-off gig opening for Juliana Hatfield and friends in Washington, DC. It was clear that the four of us - Linda, Ruthie, Shannon and David – wanted to work together again and that a tour would be a blast. More than anything, we wanted to come back and play once again in our beloved Europe – and, most of all, in the Netherlands and Belgium, where people have made a place in their hearts for songs like 'Favourite Writer', 'Lay It Down', 'Slowly, Slowly' and 'Open the Door'.

Expect high energy and intensity in the original Magnapop lineup's first shows in Europe in two decades. It will be loud, furious and harmonious. We will bring it.

Magnapop: formed 1989 in Athens, Georgia, USA
Linda Hopper (vocals), Ruthie Morris (guitar), Shannon Mulvaney (bass), David McNair (drums)

https://www.facebook.com/Magnapop-260871527234/
All artists are spoiled with perfect food by Eetcafé Florian

DJ'S in de Club
(vanaf 24u)(op zaterdagen speelt meestal een huis dj in de club)
tijdens de zomermaanden is de club niet open op zaterdagen!
(uitgezonderd zat30/7 en zat27/8)
| | |
| --- | --- |
| vrijdag 1 juli | RoDo |
| vrijdag 8 juli | Raoul Belmans |
| vrijdag 15 juli | Peter Luts |
| vrijdag 22 juli | Metrobox |
| vrijdag 29 juli | Red D |
| zaterdag 30 juli | Multivision |
| vrijdag 5 augustus | Vierra More |
| vrijdag 12 augustus | Kiani & his legion |
| vrijdag 26 augustus | Mister Critical |
| zaterdag 27 augustus | Multivision |
| vrijdag 2 september | TLP |
| vrijdag 9 september | Buscemi |
| zaterdag 10 september | 20 Years café café, 20 hours party! (click for more info) |
| vrijdag 16 september | Ilse Liebens aka Liebenskind |
| vrijdag 23 september | Lisa Smolders |
| vrijdag 30 september | Michael Midnight |
| vrijdag 7 oktober | Faisal |
| vrijdag 14 oktober | Maverick |
| vrijdag 21 oktober | Stijn Maris |
| vrijdag 28 oktober | Jules X |
| vrijdag 4 november | Christophe Lambrecht |
| vrijdag 11 november | Kiani & his Legion |
| vrijdag 18 november | Hush Hefner |
| vrijdag 25 november | Michael Midnight |
| vrijdag 2 december | Charlie Fraiche ft MC Mary Jane |
| vrijdag 9 december | Red D |
| vrijdag 30 december | dj Kneels |
| vrijdag 13 januari | Goldfox |
| | |